Motorized Guidelines

You must teach your children that the ground beneath their feet is the ashes of your grandfathers. So that they will respect the land, tell your children that the earth is rich with the lives of our kin. Teach your children what we have taught our children, that the earth is our mother. Whatever befalls the earth befalls the sons of the earth. If men spit upon the ground, they spit upon themselves.
Native American Quote

The Leave No Trace principles are geared towards non-motorized use of the outdoors where transportation is made possible by human or animal power. There are millions of Americans that enjoy the outdoors from bicycles and motorized vehicles. They are able to travel farther and faster than hikers and they have the potential to cause much more damage to the land.

My personal experience has been that few of these people embrace the concept of Leave No Trace or Minimal Impact. I've seen too many examples of destruction caused by riders. I have yet to see a rider specifically make a decision that promotes a Leave No Trace concept. Now, I know there are many clubs and groups that promote LNT and I hope that attitudes are changing, but I have not personally witnessed it yet.

The LNT message for motorized recreational users is encapsulated in the Tread Lightly campaign. The modes of transportation covered by Tread Lightly include:
OHV - Off Highway Vehicles
ATV - All Terrain Vehicles
4WD - Four Wheel Drives
PWC - Personal Water Craft
Snowmobiles
Mountain Bikes

Similar to the Leave No Trace principles, these are the Tread Lightly principles:
Travel and recreate with minimum impact

Travel on designated routes or areas only.
Travel only in areas that are open to your type of recreation.
Motorized and mechanized vehicles are not allowed in designated Wilderness areas. This includes ATVs, OHMs, 4WDs, Mountain Bikes, Snowmobiles, and PWCs.
Donít create new routes, expand existing trails, or cut switchbacks.
Avoid sensitive habitats like wetlands, meadows, shorelines and tundra. These areas are easily damaged affecting wildlife, water quality, and aesthetics.
Cross streams at designated fords, crossing slowly at a 90-degree angle to minimize damage.
Go through or over obstacles such as mud, rocks, or trees. Riding around widens the trail and causes more damage.
Avoid muddy trails. Ride during drier times. Ease up on the gas to avoid wheel spin in soft ground.


Respect the environment and the rights of others

Respect and be considerate of other users so that all may enjoy a quality outdoor experience.
When driving, yield to horses, hikers, and bikers. If using watercraft, be cautious around canoes, kayaks, and other boats.
Respect wildlife. Be sensitive to their life-sustaining needs by keeping your distance.
Comply with signage.
Leave gates as you find them and always obtain permission to cross private land.


Educate yourself, plan and prepare before you go

Know local laws and regulations.
Know which areas and routes are open to your type of recreation.
Make your trip safe. Have the right information, maps, and equipment and know how to use them.
If traveling by vehicle, make sure the vehicle is properly maintained and compatible with road or trail conditions.


Allow for future use of the outdoors, leave it better than you found it

Take out what you bring in.
Properly dispose of waste.
Leave what you find.
Minimize use of fire.
Avoid the spread of invasive species. Clean your gear and vehicle after every trip.
Restore degraded areas. Volunteer your time and help local land managers.


Discover the rewards of responsible recreation

Do all you can to preserve the beauty and inspiring attributes of our lands and waters for yourself and future generations.
Outdoor recreation provides the opportunity to get away from the hustle of everyday life and builds family traditions.
Respect the environment and other recreationists. By using common sense and common courtesy, what is available today will be here to enjoy tomorrow.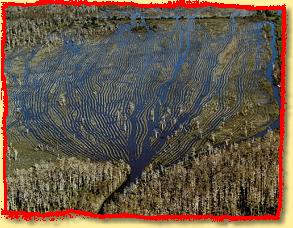 Leave No Trace - or even LESS trace

Find more Leave No Trace Resources at www.LeaveNoTraceDude.com